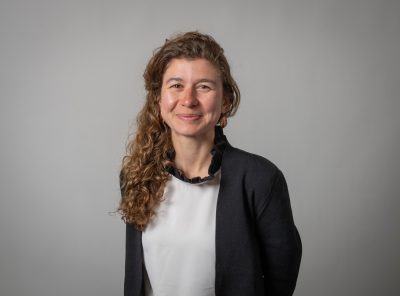 We are thrilled to announce that Dr. Desen Ozkan is joining UConn's School of Engineering (SoE) this fall and has become affiliate faculty of our Engineering for Human Rights Initiative (ENG-HR). Ozkan is an Assistant Professor of Chemical and Biomolecular Engineering with research on offshore wind engineering, but she has a special focus on engineering education. At UConn, she will develop new programs for the SoE's Engineering Education and Experiential Learning Initiative.
"By incorporating theoretical foundations and practical applications, the potential program equips graduates with the skills and knowledge necessary for a diverse range of careers," explained Daniel Burkey, Associate Dean of the School of Engineering, Associate Professor of Chemical and Biomolecular Engineering, and ENG-HR affiliate faculty. "Professor Ozkan will help the School of Engineering with designing a curriculum framework that promotes deeper learning, integrates interdisciplinary approaches, and reflects current industry needs while generating new knowledge to advance the understanding of how engineering education can be improved."
Read the full SoE announcement to learn more at https://news.engr.uconn.edu/ozkan-to-lead-engineering-education-and-experimental-learning-initiative-at-uconn.php 
Welcome, Professor Ozkan!