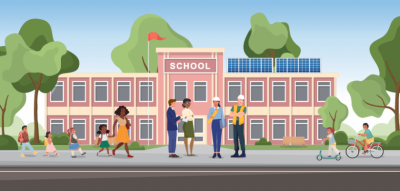 We are delighted to share that the U.S. Department of Energy (DOE) has awarded a transformative grant to an effort led by our colleague Amy Thompson, in collaboration with Bridgeport Connecticut Public Schools (BPS), to implement comprehensive energy efficiency and renewable projects at two Bridgeport public schools. The DOE selected the UConn-BPS proposal through the DOE's Office of State and Community Energy Programs among just 24 proposals accepted from over 1,000 submitted.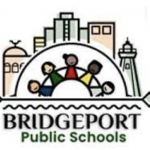 The grant will facilitate the design and implementation of equipment retrofits and upgrades for two Bridgeport K-12 schools, serving as demonstration sites for the district's other 39 schools, as well as thousands more statewide and nationwide. Focusing on renewables and smart control systems, the projects aim to achieve deep energy savings and create healthier learning environments for students.
Amy, Associate Director of Academic Programs at the Pratt & Whitney Institute for Advanced Systems Engineering (IASE) and ENG-HR affiliate faculty, leads this project in partnership with BPS and collaboration with several groups, including UConn's Vergnano Institute for Inclusion. Led by Executive Director and ENG-HR affiliate Stephany Santos, the Vergnano Institute will develop K-12 learning modules for BPS students about energy technologies and their impact on students.
We are thrilled for our colleagues and excited for the impact on Bridgeport schools and our collective journey towards a sustainable, educated future.
Read the UConn press release: https://iase.engr.uconn.edu/wp-content/uploads/sites/1687/2023/07/UConn-_BPS-Energy-Grant-PR-7_12_23-1.pdf
Read the DOE's announcement: https://www.energy.gov/articles/biden-harris-administration-announces-178-million-improve-health-safety-and-lower-energy